Two months after the announcement of the Xeon Phi card, we start learning more details of their contents.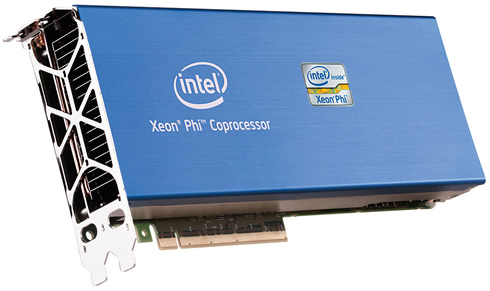 It will hold 62 cores engraved at 22 nm and clocked at 1 GHz. The architecture remains relatively simple, and each core is derived from the Pentium III featuring additional specific instruction sets to boost computing performances.
This card aims to compete with products recently released with AMD and NVidia, based on GPU with specific design to speed up supercomputing. With such product, Intel has the advantage of the native x86 support as well as the integration of 8 MB of RAM. It also indicates clearly that there will be a war between those three companies on the expansion card market.
The war will be based on both raw performance and computing efficiency per watt.