Thanks to P., one of our spanish readers, for sending us this information.
I want to inform you of the confirmed opening (soon) of a new Apple Store in Barcelona's Centre most expensive commercial street Passeig de Gràcia.
In this street and very close to the new store you can find architecture jewels from catalan architect Antoni Gaudí like Casa Batlló or Casa Milà. so it is probably the most visited area in the city.

For this very occasion Apple has developed a custom made Logo with the "broken glass" style this universal known architect developed in most of his buildings.
As you can see in the hiding walls around the shop building it reads in catalan language "An Apple Store custom made to fit Barcelona. Opening soon."
The hiring of a building for this area has been rumored since three years ago. This will be the second Apple Store in Barcelona being the first one sited in the city outskirts inside a shop centre.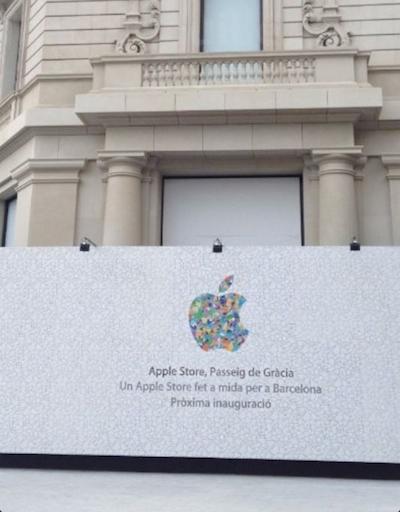 Clearly a good idea.