We keep discovering more things about the new Retina MacBook Pro. We noticed this: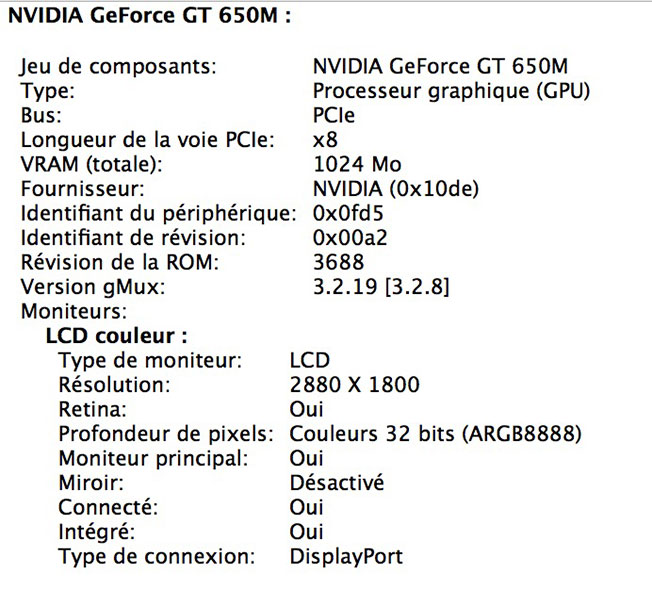 As you can see on the 4th line, the Geforce GT 650M is connected through only a PCI-Express 8x link while it is usually 16x for graphics solutions. There is however an explanation. While it is not said explicitly, the PCI here is PCI-Express 3.0 8x, which has the same bandwidth as the PCI-Express 2.0 16x. Ivy Bridge processors have PCI-Express 3.0 links and the GeForce card is also compatible with this new interface.
It would have been useless to put PCI-Express 3.0 16x since we are still not reaching the limit of the bandwidth with this type of graphics card.