We decided to take a look inside the Apple Thunderbolt to Ethernet Adapter.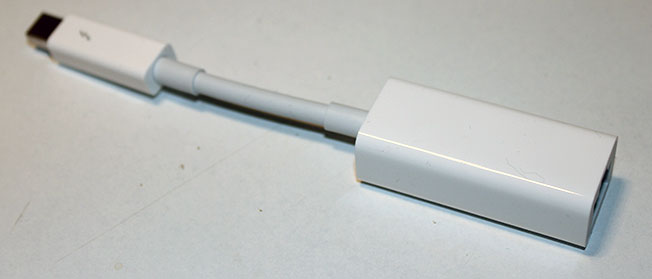 First we have to get inside the plastic casing, and unfortunately it is impossible to remove it without cutting it in half.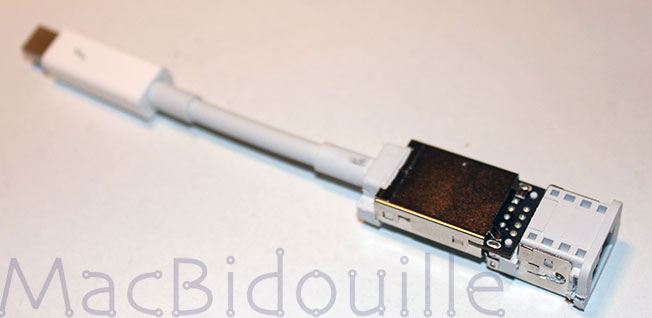 Here is what we can see under the electromagnetic shielding.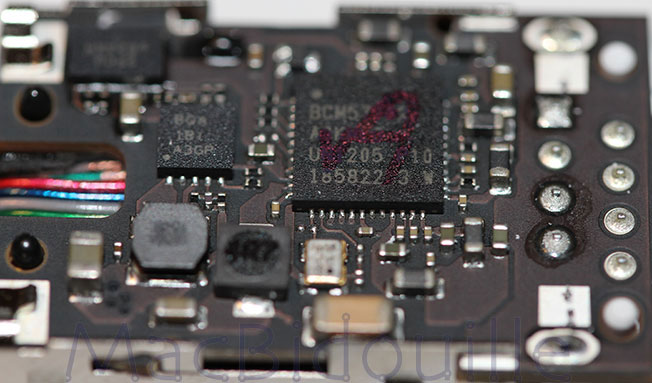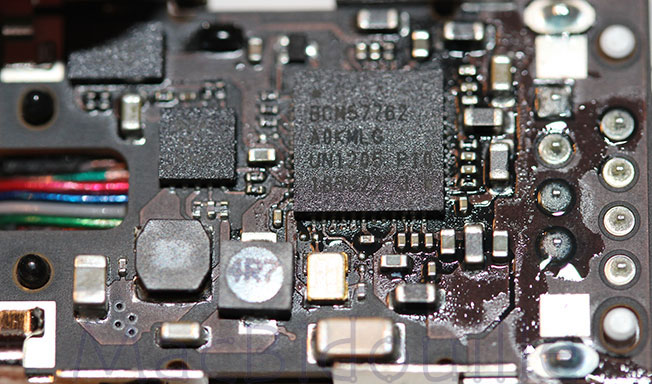 There is a Broadcom BCM57762 chip, the PCI-Express Ethernet Gigabit controller.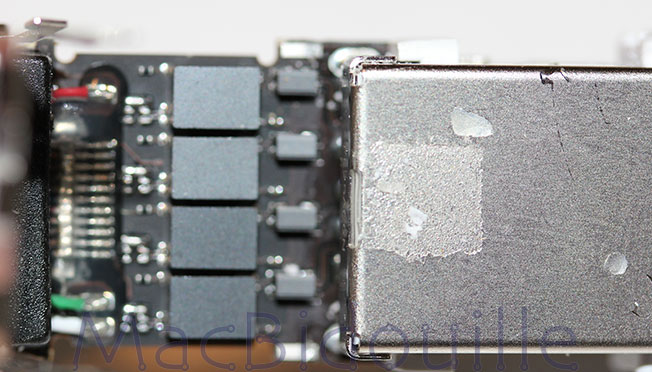 Nothing interesting on the other side.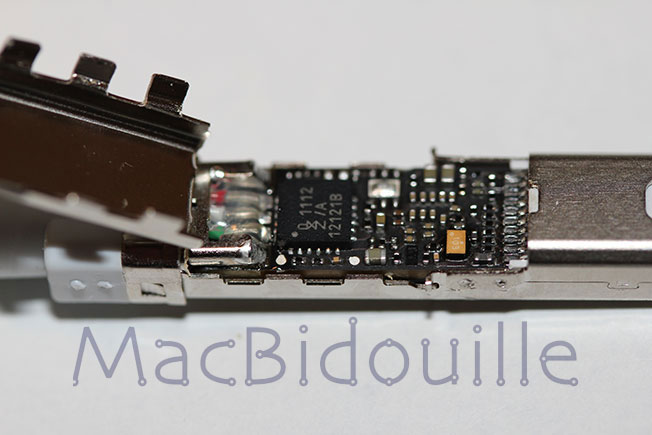 At the other end of the cable, the Thunderbolt connector is identical to what we find in all the other cables.
The Ethernet side is a miniaturized version of a PCI-Express Ethernet card.