After the MacBook air, it is now the Macbook Pro retina to be taken apart by iFixit.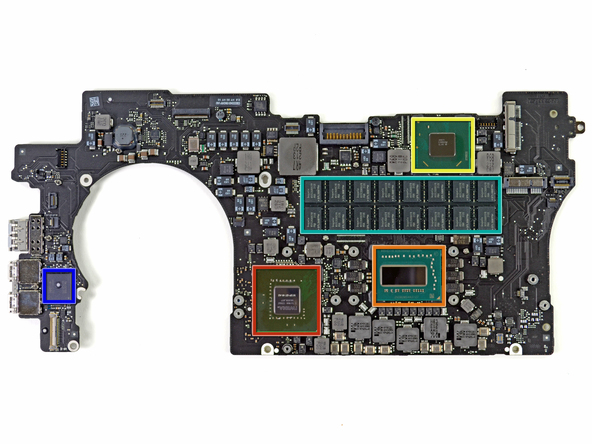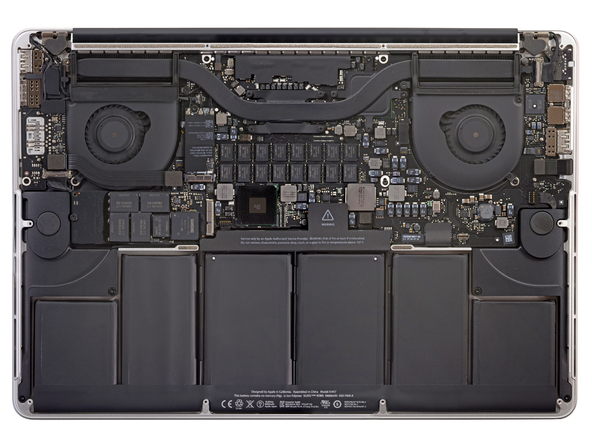 The organization is very similar to the one found in the MacBook Air. there are some differences. The 802.11n chips (non compatible with the forthcoming ac format) is faster and the battery attached more tightly to the enclosure, most likely to further increase the tightness and robustness.
The SSD is looks almost identical to the Samsung 830, and only the connector seems to be specific to Apple.