The new models of MacBook Pro are available!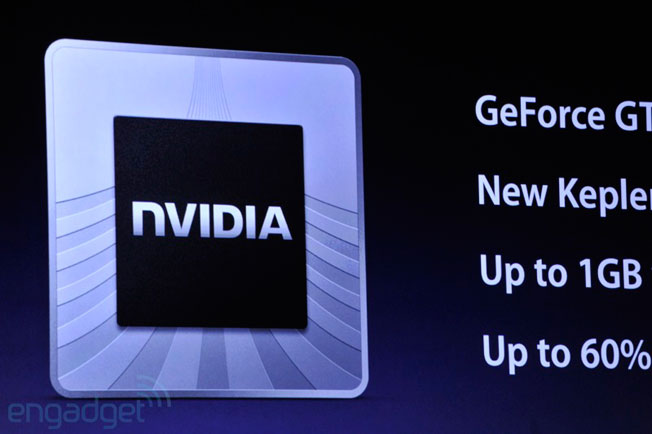 Here are a few specs:
Ivy Bridge CPU clocked at up to 2.7 GHz with 4 cores
Geforce GT 650 1 GB of VRAM
8 GB of DDR3 1600
The Retina model is thinner and lighter:
The Retina display features a resolution of 2880x1800!!! that's the highest resolution on a laptop!
The RAM is soldered to the motherboard: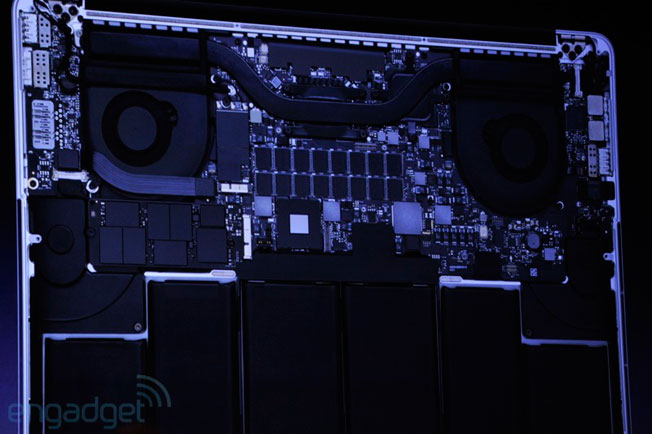 There is no more space for a second hard drive.
Connectors::
2 Thunderbolt
2 ports USB 3.O
SD card reader
HDMI
For Ethernet Gigabit and Firewire 800, there are Thunderbolt adapters.
It has a new cooling system, both efficient and silent.
It is available today.
You can see more on the Apple website: