These pictures of what would be the motherboard of the new MacBook Pro were posted on a chinese forum.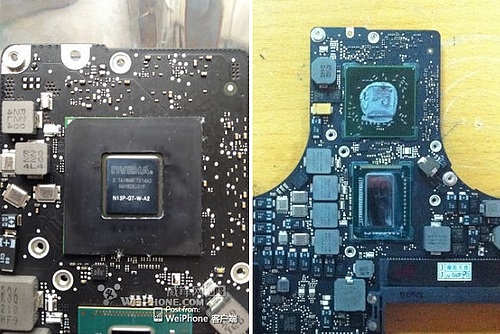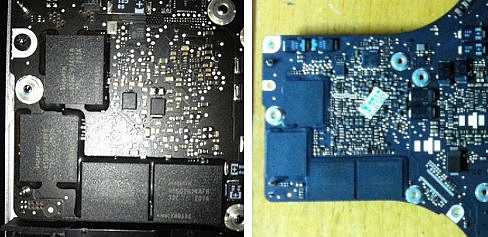 On the left is the new one, on the right the current one
The pictures show only the graphics chip and its DDR5 memory. It would be a Geforce 650M with 1 GB DDR5.
This new motherboard looks very similar to the current one, you can see that the points of attachments are identical, at least the ones that are visible. It would apparently keep the cooling system with two fans in the back, which is not surprising as it is absolutely the best place to put them.
However, only those two pictures are available and thy don't allow us to provide answers to other questions like whether the Superdrive will remain, whether the RAM will be soldered to the board as well as the number of connectors and their location.
The only bit of info here seems to be a possible return of Nvidia graphics in the Mac after 2 years of complete absence following the GeForce 8600 problems.