The MacBook Air since the model 2010 uses a SSD presented in the form of bar with a connector specific to Apple (not to say proprietaire). Since some time, OWC has marketed faster SSD of larger capacity.
Two other companies have launched out on the same path, MX Technology and Runcore.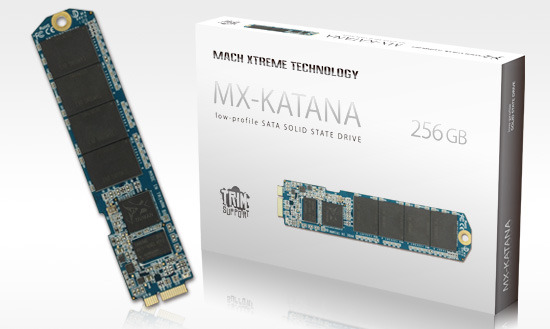 The first announces the SATA II 128 and 256 GB models able to reach 275 MB/s in reading and 225 MB/s in writing with 25000 IOPS.
For the second, the SSD will be in SATA III that will be able to boost the 2011 models with data flows exceeding the 500 MB/s in reading and 300 MB/s in writing.
This increase in SSDs on offer should allow the price these products to drop just like the other SSDs in the standard format. One can only hope than to hope that Apple keeps this format a long time and does not change the connector.