The next generation Wi-Fi standard is getting closer to gold version, aka Wi-Fi 802.11 ac. The fourth version of the 802.11 ac draft has been validated by the IEEE. While there might be additional version on the software side, the hardware specifications are now defined and frozen. This should allow manufacturers to launch production in volumes. Belkin announced its new line of products based on the 802.11 ac format, performance level should be boosted up to 3x when compared to 802.11 n.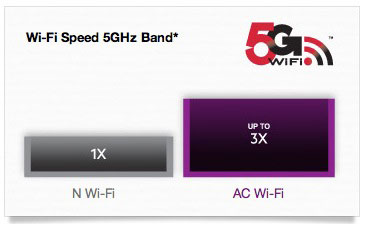 To be adopted, customers will need not only 802.11 ac routers or hotspots, but also computers with the compatible chips. So far, there are no computers compatible beside few exceptions.
Couple of month ago, rumors were indicating that Apple wanted to quickly adopt this new wireless format. So, as Apple did not released the new Ivy Bridge MacBook Pro, we might enjoy 802.11 ac soon in MBP. OF course, Apple will also have to update its Airport products.