Last month, iFixit launched a kit for installing SSD into an iMac.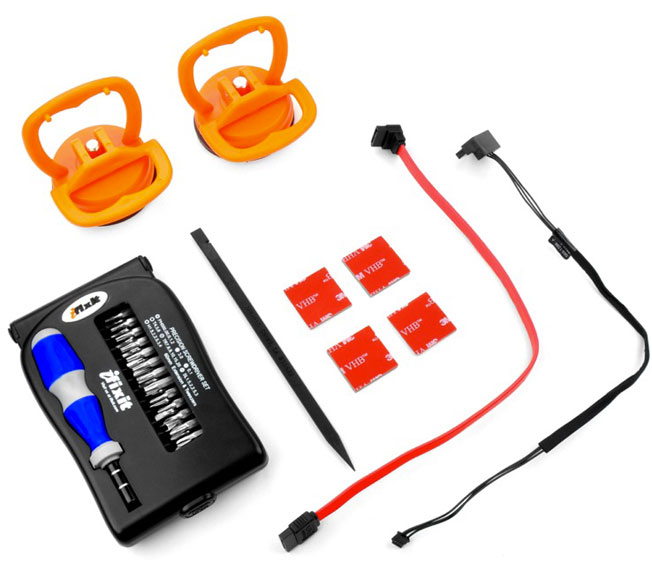 OWC just released its own kit too: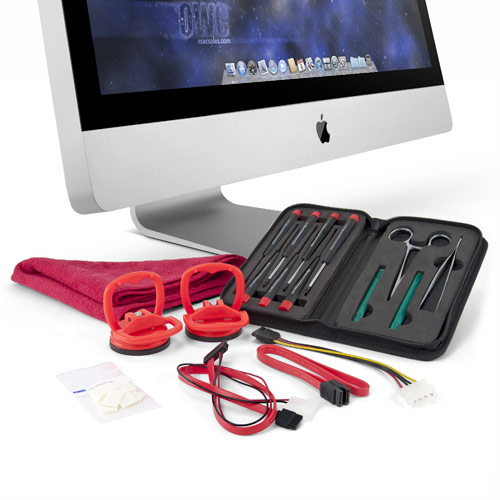 The principle is the same: provide all tools and components to disassemble the machine. The OWC kit is much cheaper than the one from iFixit, 44.99 USD vs. 69.95. The difference we could spot is that iFixit provides a Apple cable, while OWC provide a generic cable.