It was announced during the keynote today, iOS 5.1 is now available for download.
It doesn't bring a lot of new features except Siri in Japanese. The rest is just about bug fixes: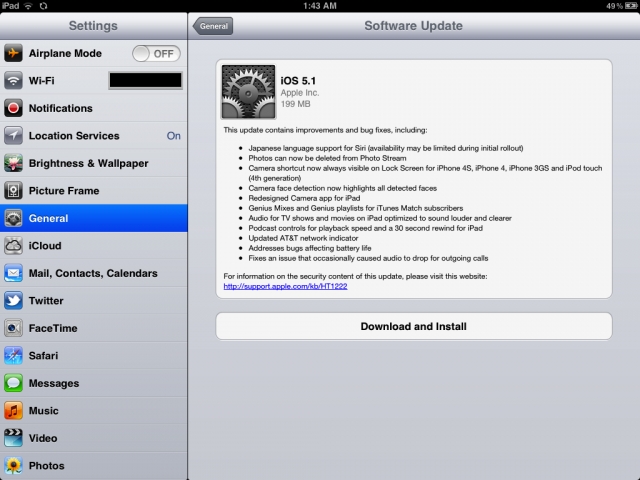 One more thing: if you want to update directly on your device without connecting it to iTunes, you will need to have at least 1 GB of free space.