Apple has hidden in Lion some powerful Wi-Fi diagnostic tools. It is not directly accessible since it is hidden in the CoreServices file. One can however launch it by typing in the terminal the following command:
open " /System/Library/CoreServices/Wi-Fi Diagnostics.app"
It is also possible to find it with the 'Go to file' of Finder and entering " /System/Library/CoreServices". The application is called in French (Diagnostic du Wi-Fi)Diagnosis of Wi-Fi.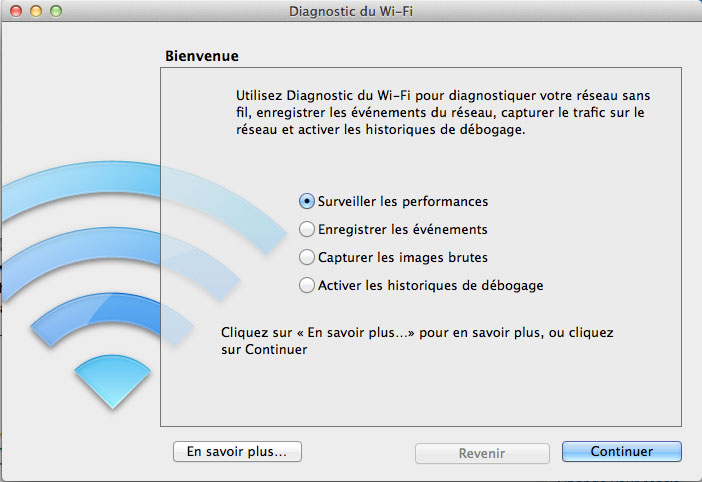 Onefinds oneself faced with an Apple interface, moreover it is translated.
It is thus possible to supervise the quality of the signal and the noise in order to detect for example interferences. Other tools are also very powerful.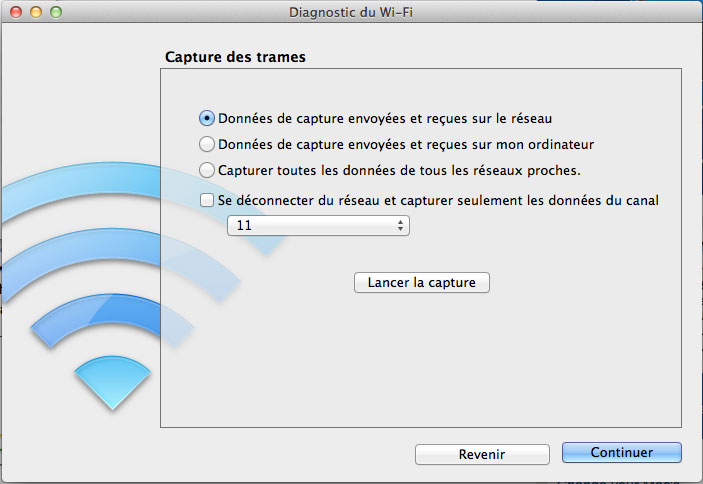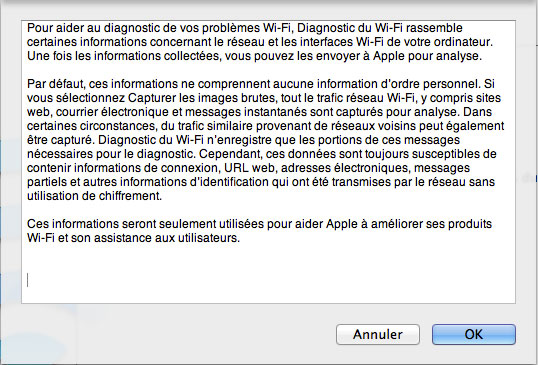 Certain functions are very powerful, such as the screen capture of a network. Apple explains what that implies in the capture above. The hackers often use this kind of tools at public access points. But we will not say any more.