When the first BETA of Lion came out, many people were impressed by the fact that it was apparently possible to choose between a client or server version from the same installation file. We therefore considered that the server version would be included in the package and therefore would be free.
Blaise, one of our French readers, found just by chance this window in the Help menu in Lion.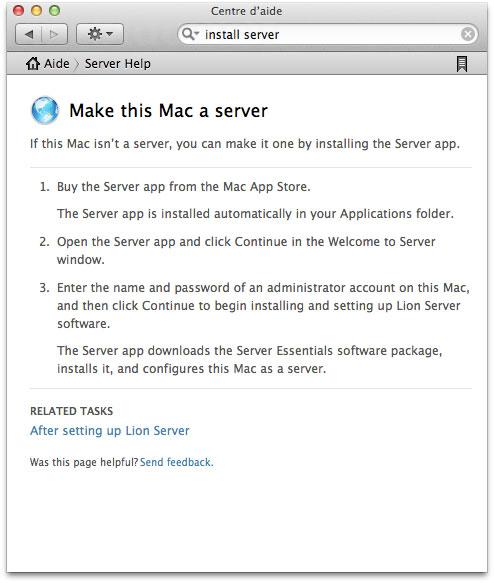 It is now clear that the server components in Mac OS X 10.7 will not come for free, we are now waiting for their price.