With about a year of delay!
Since yesterday night, Apple has been agitating a lot of people. The company almost requisitioned the stage of an event scheduled for April 12th, which made the organizers of the event very happy.
Every year, during the NAB, which will start on April 9th, Final Cut Pro users (FCPUG Network) organize the SuperMeet. All the major actors in the world of professional video are there to meet each other, and promote the new products.
Yesterday, one after another, several companies decided not to go. Avid, Canon, AJA, BlackMagic, Autodesk decided to cancel because Apple "doesn't want to share the stage with anyone".
Everybody agrees to say that the new version of Final Cut Pro will be unveiled, and that it should be a date to be remembered.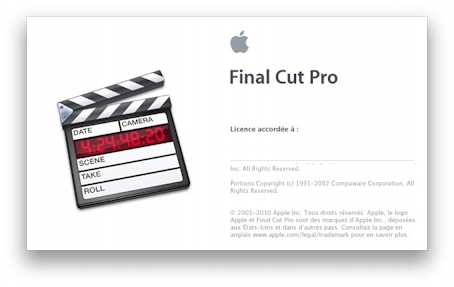 Since 2009 and after Snow Leopard came out, the OS which brought significant improvements (Grand Central Dispatch for multicore, Open CL for the GPU , 64 bits for the memory) but forces to rewrite all the software to use the maximum of performances, we have been waiting for an update of FCP, which is the kind of software that can fully use these improvements.
It didn't start very well, a year after the launch of Mac OS X 10.6, we learned that the development was delayed that that the launch was pushed back to 2011.
Among professionals, more and more were worried. In order to reassure them a little bit, Steve Jobs sent a few emails, first on October 3rd to Dustyn Gobler, an independent postproduction consultant who was asking for Apple's Pro App road map. In his response, Steve had then said that a "great release of Final Cut is coming early next year". Then the 20th of that month "Stay tuned and buckle up". In April, while rumors were spreading about development teams being redeployed to work on iOS, Steve had denied: "Folks who left were in support, not engineering. Next release will be awesome".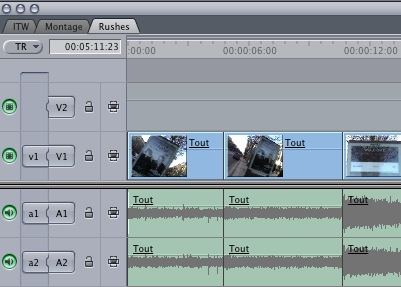 Finally, in February 2011, a few hand-picked video editors and specialists were invited to see a pre-production version. Apparently, it is a jaw-dropper. Some kind of said (they all had to sign an NDA when they entered the Apple campus) that the interface is entirely new.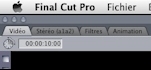 A 2007 SCRI study shows that FCP holds a 50% market share in the US, passing Avid, the reference in that field.
We now hope that the last year and a half was used to rewrite the code as Adobe did with Photoshop CS5, and not just some minor modifications hidden behind a new interface. Even if not everything is perfect, it would be a start to further develop the software and to allow it to use as fast as possible all the possibilities offered by Snow Leopard.
[Update] corrections in the text