Here a photograph of the famous kit intended for the Apple repair centers for dismounting the MacBook Air.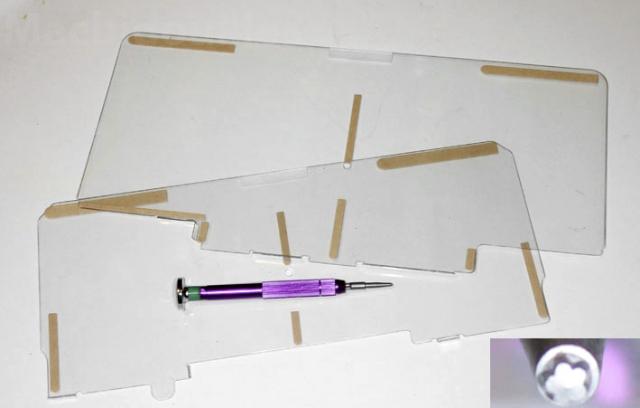 As we have already explained, it is composed a Pentalobe screwdriver that is difficult to find given the scarcity of its form and especially its small size, and also of the transparent plastic caps intended to cover and protect the battery at the time of the intervention requiring disassembling, something that Apple takes to heart since its modules do not have mechanical protection and this makes them very sensitive to the least shock.
Even if it is possible to use some other protection, we do not advise you to use a screwdriver of another form. Given the size of the screws, you would be likely to damage them.