After a little time, each iPod generation has ended up being copied with more or less success. This is now the case of the latest iPod Nano.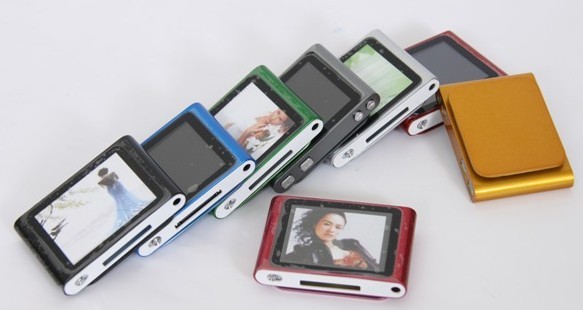 Fortunately there it does not have the apple logo on the back, otherwise it would have been difficult to distinguish them from true iPods! The details:
Touchscreen 320x240
Video storage in the form of chart SD
integrated loud speaker
support of the video
Of course, one has little chance to see this kind of product unloaded at our latitudes since it would be classified as counterfeit, but it could arrive be sold undercover.