Here the message that was displayed yesterday on our iPhone 4.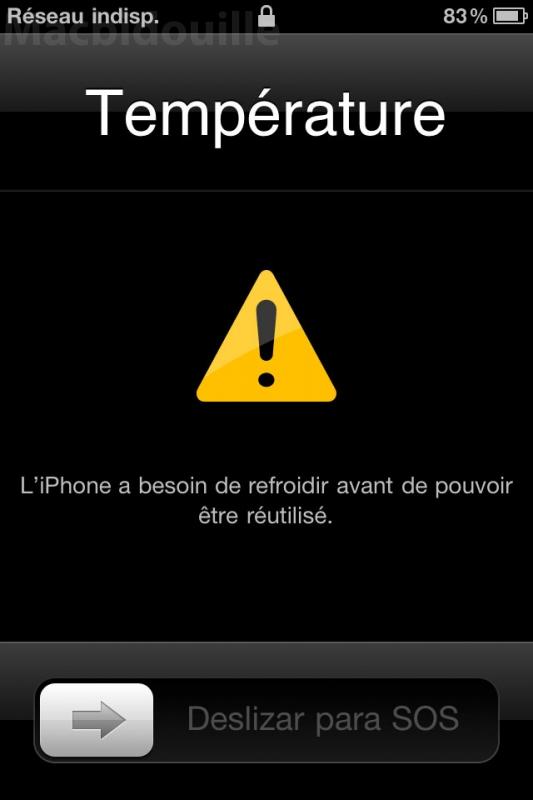 Then, impossible to do anything than to an emergency call or, after insisting, to make a screen capture.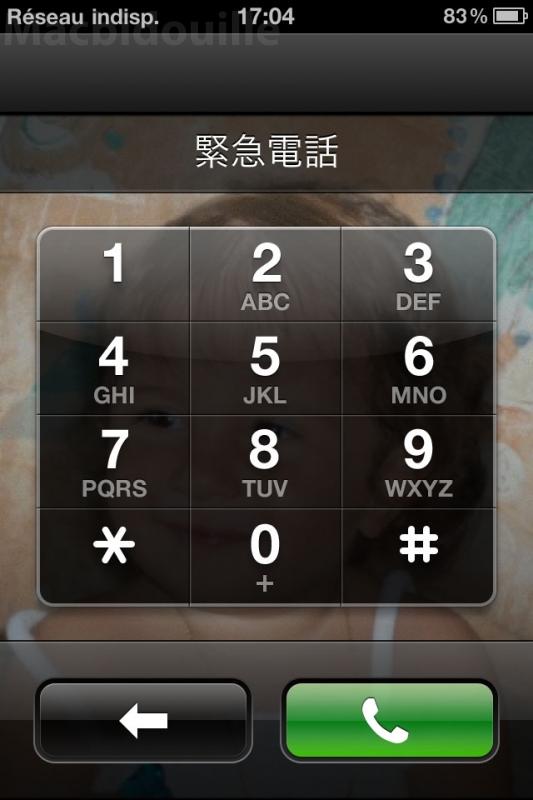 Just like the iPad, the iPhone 4 has a thermal protection that stops it overheating its processor. This is not a bad thing since under certain conditions the telephone gets very hot, as after having filmed for more than 20 minutes.
Alas, in the case describes above, it seems as a bug of the telephone. Indeed, this telephone was placed on a table in a room not exceeding 25°C and had not been used for least an hour. It was not being charged. To the touch it was completely cold. But even though we could receive a call, it decided to be on strike. We needed to shut it down and restart it to get control of it again.
This is the only time where it became hanged and we hope that this bug is an isolated case and will not happen again.
PS: According to Apple, it is guaranteed to function up to a room temperature of 35°C.