Intel informed its distribution networks that the 6 core Xeon will only be available in limited quantity until at the end of the second quarter.
If this is what prevents Apple from renewing its Mac Pro range, it could announce the new machines at the time of WWDC, history has shown that they do not forget that the Mac is, after all, still essential to develop software for the iPhone and iPad.
Since one speaks (still) about the iPad, here is some evidence of a very important interest of people for this device and the fact that the relations between Apple and Intel are still very good.
I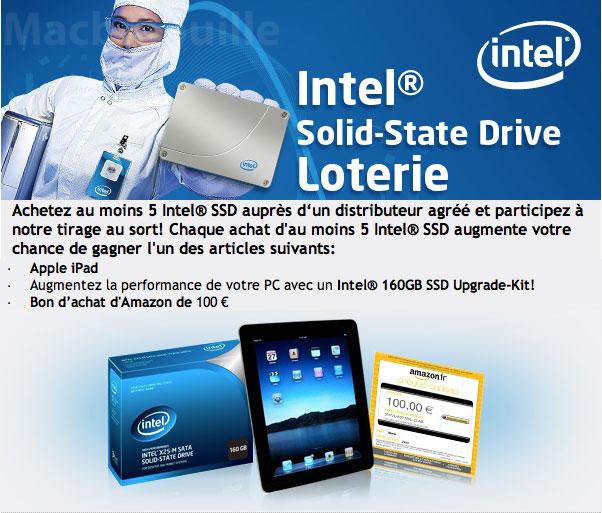 Intel proposes to the retailers who would buy their SSD in quantity to take part in a loterie prize drawing where the first prize is a iPad.