According to one of our sources, Apple is finalizing the future Mac Pro models. They are currently testing the last evolution of Xeon CPU, known as Gulftown, that Intel only demoed a couple of times so far.
This Xeon is an evolution of those already powering Mac Pro 2009 with some new features:
6 cores and 12 threads for each CPU.
12 MB of shared cache instead of 8 MB today.
32-nm engraving vs. 45 nm today.
Power consumption of future hexacore Xeon 32 nm will be slightly lower than the one of current quad core Xeon engraved at 45 nm.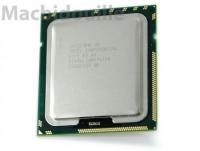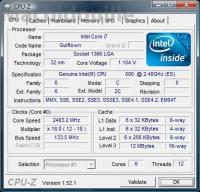 HKEPC could put its hands on one sample of Gulftown and compared it with current quad core Xeon, both clocked at 2.4 GHz. As expected one can feel the power of this new hexacore CPU as soon as a multithreaded application is used.
We currently do not know if all future Mac Pro models will be using this hexacore Xeon or if Apple will keep quad core XEon for the entry level model. This could decrease significantly the price of the first Mac Pro, and maybe convince some Mac users desperately waiting for a Mac Pro mini to finally get one. It is also unclear if the enclosure will be modified or not.
However, we know that the motherboard will be modified and especially sport a Ethernet 10 Gbits/s port, and those Mac Pro will support 8 and 16 GB RAM modules (vs. 4 GB today) to push the maximal memory that could be installed in the future Mac Pro to 128 GB. According to our source, the new models could be unveiled early 2010, giving Apple a short-term exclusive use of the new hexacore Xeon which should only be entering mass production for Q2 2010.
Till this date, Snow Leopard should mature enough to be able to deal with 12 cores, 24 threads and make use of GeForce Fermi or Radeon HD 5870. This should give more than enough power to run Final Cut Studio 3.0 and obtain real-time rendering...