Before the last upgrade of iMac models, several rumors were already indicating the potential use of Intel Core i7, as a Quad Core CPU in an iMac would have been much desired. Unfortunately, as Intel only released a limited number of Quad Core models, its usage was limited not only for Apple but also other manufacturers as high TDP limit its integration in compact enclosure as the iMac. The recent update as then limited to the adoption of SS3 and new graphical chips not necessarily more powerful than the previous ones. however, Core iX CPUs might not be lost forever for the iMac. the web is reporting more and more about the Intel Core i5 which should arrive in couple of months, and the website Xfaster published photos and quick tests.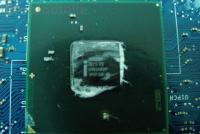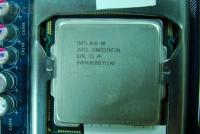 This CPU features 4 cores based on the Nehalem architecture and clocked at 2.66 GHz, with 4x256 KB of cache L1 and a large common cache of 8 MB. It will support hyperthreading, giving birth to 8 logical cores.
If Intel can offer Core i5 with reasonably low TDP, Apple could easily integrate it in the future iMac revision as the release date of the Core i5 is expected to fit with the future iMac upgrade. For sure Leopard and Snow Leopard benefit from such CPU.
In addition, Apple will have to refresh the iMac in-depth, as the gap between the iMac and the Mac Pro has never been so huge performance wise, and in addition there is now a rather big price difference too. Apple could also decide to release the long-expected MacTower, a mini tower format targeting the segment between the all-in-one iMac and the Pro-oriented workstation Mac Pro. Such MacTower would be powered by a Quad Core desktop CPU (Core i5), with some HD bays, some PCI-Express slots, etc. We know that many users would be interested as it could give a solution for those not willing to adopt an all-in-one size factor but also not willing to invest the big money required by the Mac Pro. If Apple could offer a MacTower around 1500 USD/Euro, we are sure it would be a hit.