Yesterday, we were invited to an event entitled "Collection 2007" organized by Orange, one of the main carriers of European mobile phone networks. Orange unveiled its strategy and partnership campaign for 2007.
Among them, one was dedicated to the partnership between Apple and Orange.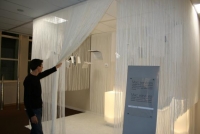 The design was built around the wireless offer currently available with Orange LiveBox and Apple notebook models.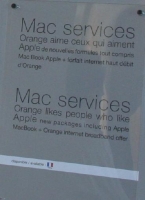 When asked about Orange's strategy concerning the iPhone, they declared that they currently "could not comment"; probably because they are currently negotiating with Apple, as Vodafone and T-Mobile are.