First boot with Leopard
Following WWDC's annoucements, find in this article an illustrated preview of the new features Leopard brings you.
The latest version of MacOS X - 10.5 aka Leopard - was revealed at
WWDC 2006
. On exiting the keynote, the developers in attendance received a beta version of the new OS which will be released in April 2007. The goal of this article is to show the new software functionality that we use on a daily basis through images. In addition to the minor updates, bug fixes, optimisations, and in its strategy for gaining customers and developing customer loyalty by providing a complete package, Apple developed an automated backup solution: Time Machine.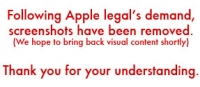 1. Installation
A major change in the installation is the possibility to recover a system that was backed up by Time Machine: When this option is chosen, the Mac OS installer searches both internal and external disks for an available backup.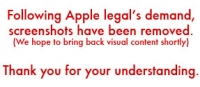 In addition, just before starting the new system installation, it asks if you would like to backup the disk selected for installation.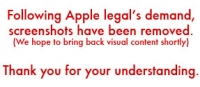 You then choose which volume to store the backup on. It can be formatted before the backup (it is also possible to do it with
Disk Utility
on the DVD).