Overview of the Time Capsule V4
We have just received the new Time Capsule, here is an overview of the 2 TB model: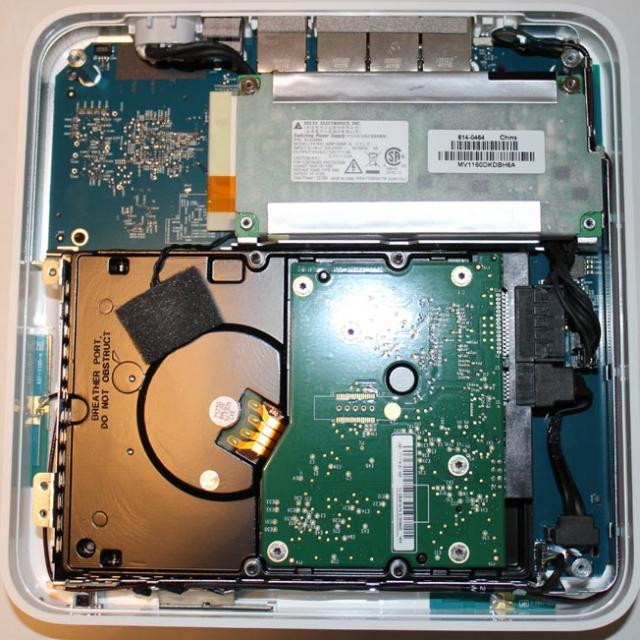 Up to this point, the new model is identical to the previous one with 4 antennas.
We removed the power supply to show what is underneath, it is not necessary to remove it to change the hard drive.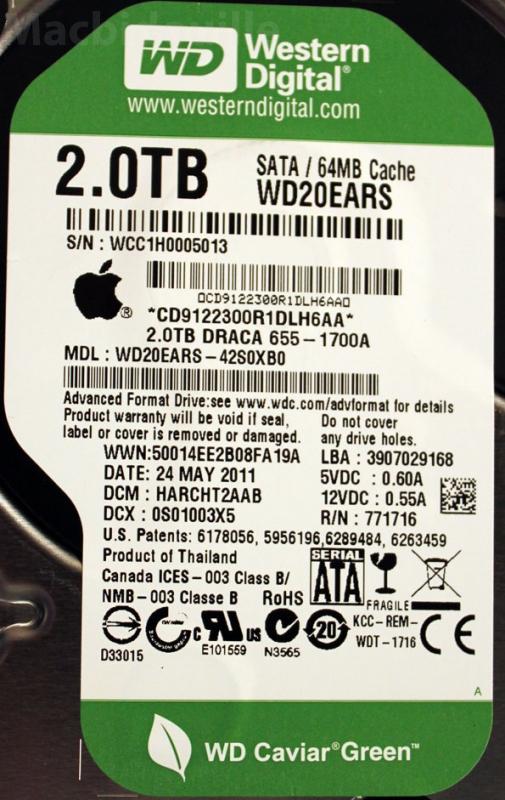 On its website, Apple advertises on the fact that the Time Capsule runs on a "Server Grade" hard drive. On this label you can see that it is a simple Caviar Green disk, identical to the ones you can find about anywhere. Nothing special here.