Crucial M4 in a 2011 MacBook Pro
Here is a sneak peek on the new Crucial M4 SSD, which should be available in April 2011.
Introduction
Planned for April, the M4 will replace the C300, which allowed Crucial to become a major player in the SSD market, thanks to its performances and the fact that it was one of the first disks to feature a SATA III interface.
We were lucky to be among the first ones to receive a test unit of the M4, a 256 GB model. To start with, here are a few pictures of the unpacking.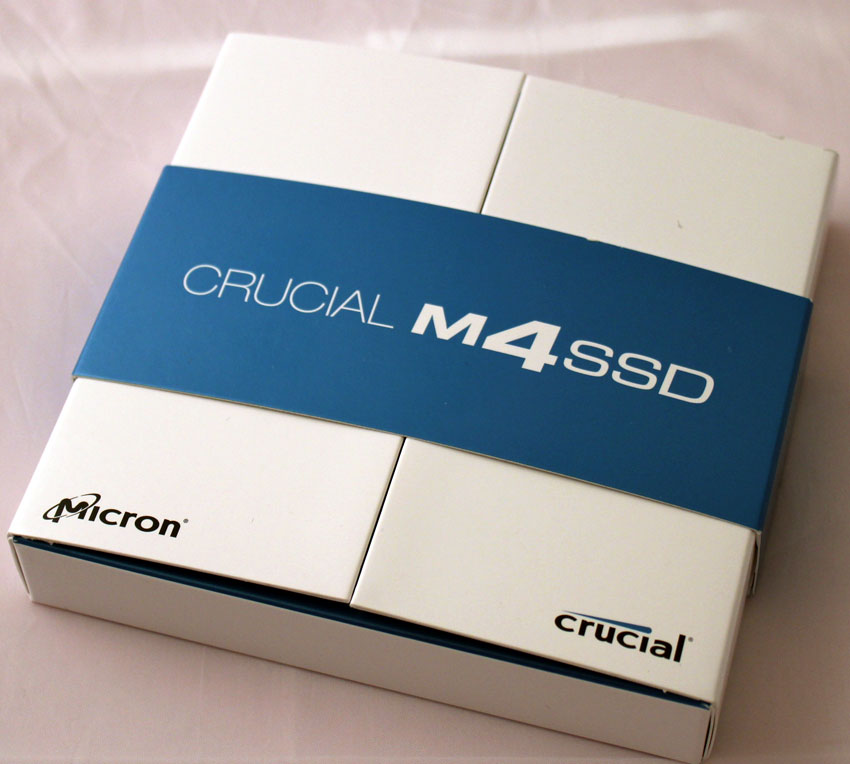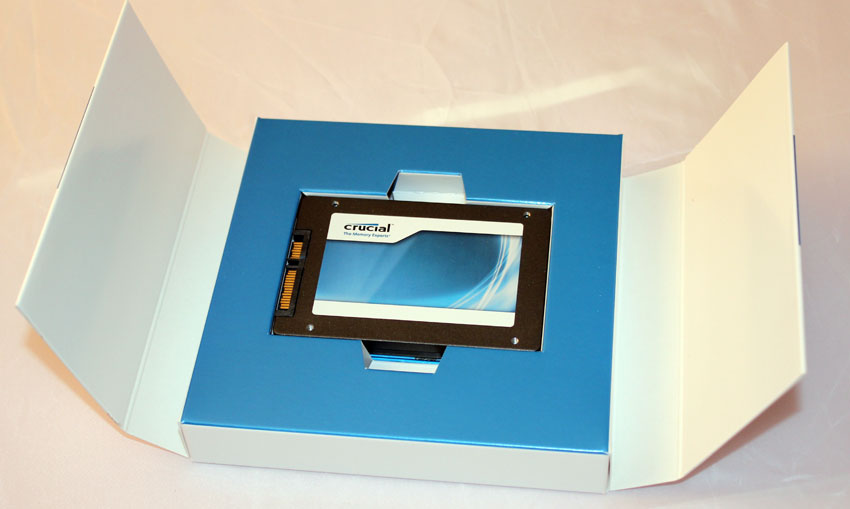 Save for the color, it doesn't look different from another SSD. It is a 2.5" disk, and feels very light. We couldn't help it, we had to open it to see what was inside :)