SonyEricsson P910i: a test
The last SonyEricsson SmartPhone: let's have a closer look at the P910i
Presentation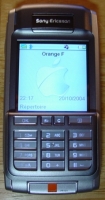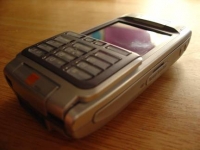 What's new with the P910i which was not present in previous versions? A new display: 262,000 colors, vs. 65,000 for the P900 and 4,096 for the P800; but the resolution remains unchanged with 208x320 pixels. I for one think that P910 display is one of the most beautiful I have ever seen on a PDA or a SmartPhone.
The other features remain identical to the P900 model, with a two-days battery lifespan for normal use, but only a single day when you are using it intensively, a standard quality network reception, 155g, and its size 115 x 58 x 26 mm, not so big when compared to an iPod 4G 40GB (103,5 x 61,8 x 17,6 mm).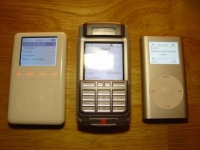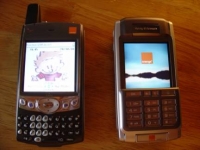 It sports 64MB of internal RAM, but one can use Memory Stick DUO up to 1GB capacity to improve it, and make it evolve with your needs. Another evolution, or maybe one should say "revolution" is the keyboard. Indeed, when you open the front keypad (which can be removed to reveal the huge internal display and for better use of the designed pen), you discover a keyboard (33-keys), quite easy to use, speeding up writing capacity: 25-30 words/min vs. 15-20 word/min when using the pen. However it is not a backlit keyboard. Getting used to type via this keyboard is quite fast as soon as you understand that you have to use both toes. If you find it still to small, you can also buy the optional Bluetooth keyboard.